Bridging the gap between Real world and Virtual world
Latest technologies are revolutionising the way we plan, design, manage and build in the construction industry. Technologies such as virtual and augmented reality are increasingly intersecting with our physical world and are becoming the mainstream across many areas of our everyday life. Surely these technologies provide us with the possibility to digitise real world objects the way we see them, as we live in a 3D space and every object around us has a third dimension to it. What does this mean for the construction sector?
The pace of innovation is accelerating and is bringing new possibilities to the way we do business and communicate ideas in the construction sector, thanks to the plunging price of technology. Despite the challenges such as cost of apps, devices and training, many companies are beginning to realise that there is a need to take a "leap of faith" and find a way to adapt to these technological advances or they may see themselves go out of business.
Laser scanning and game engine technology have created the possibility to digitise the real world to create realistic virtual reality (VR) environments which the user can walk through using a mouse and keyboard control. This is a 'game changer' and we can't wait to see future opportunities these technologies will bring. If you would like to know more about 3D laser scanning technology and its applications please read our previous post here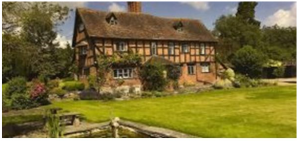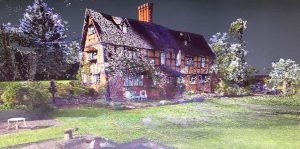 Similarly, using technology such as augmented reality (AR); users have the ability to interact with real world by superimposing the virtual models on a live view of the world using low- cost apps, mobile devices and googles. These devices give the possibility to blend digital components and real world to enhance each other. In land surveying, this could mean the superimposition of data such as the overlay of 3D models  or geographical field coordinates on a particular site.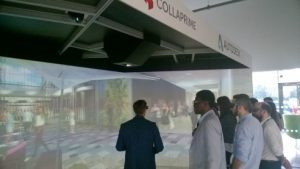 At Techncal BIM Studio, we aim to keep up with technological advances within our field of work and take on board those that will help us deliver our services in a better way. We have also taken up the responsibility  to educate our clients and create awareness about the technologies that we believe our clients will hugely benefit from.